AQM, ACCREDIA accredited laboratory since 1995 in compliance with UNI CEI EN ISO / IEC 17025 standard for Chemical Analysis, Mechanical Tests, Metallography, Corrosion Testing and Non-Destructive Testing of steel and non-ferrous metal products, makes available to companies in the Energy and Oil & Gas supply chain (Engineering, Design and Maintenance of Plants and Components for Extraction, Refining and Production of Energy and Transportation of Energy Resources) a wide range of services for Inspection and Testing activities.
AQM is a non-profit company founded in 1982 with the purpose of assisting companies in the need for improvement that require laboratory tests, consultancy and training.
AQM has decades of experience in metallurgy, in materials science, in technological processing and transformation, in the improvement of the processes and organizations. It offers a wide range of services for: characterization of materials, research and development, assistance for products and supply chain certification.
Characterization and evaluation of materials, improvement and qualification of products and production processes, research and development of innovative solutions and growth of technological and organizational know-how are the AQM targets
AQM operates in over 4,800 square meters site distributed between laboratories and training classrooms, employing 57 employees, over 50 qualified professionals from university, industry and research.
Certified Metallographers and heat treatment technologists, failure analysts, metallurgists, international welding engineers and inspectors, process and product analysts are some of the professionals involved. Their quality services are guaranteed by the various accreditations that attest:
Their competence and impartiality;
Independence in the execution of activities
Adequacy of the instruments and equipment;
Compliance with the requirements of UNI CEI EN ISO / IEC 17025 standard and NADCAP requirements for material testing.
AQM as a Reliable Partner
deals every day with cases of oil&gas failure analysis
has accredited laboratories, highly qualified and certified professionals and a network of experts;
has been collaborating constantly for over 35 years with the leading companies in the oil&gas market and their supply chain;
contributes to ensuring that materials, processes and products achieve the expected results in terms of safety, quality and competitiveness.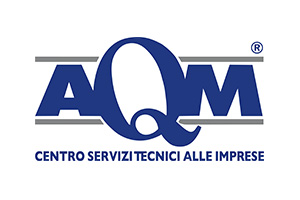 Visit us to https://www.aqm.it/it/