For over 40 years ATP has designed and produced customized solutions for high-precision sealing systems and plastic parts satisfying any request, from single-piece to large-scale production.
Meticulous and international selection of materials enables ATP to develop high quality and long lasting solutions. The range of materials used includes the main families of elastomers and plastics, but also a large number of techno-polymers. Moreover ATP produces special PTFE charged with customized additives that allow the development of high performing solutions even in presence of critical conditions.
The company manufactures gaskets, diaphragms, bellows, seals, guides, slewing rings and sliding guide produced with technologies such as turning, milling, water cutting and muolding that allow for high levels of manufacturing flexibility.
The study of innovative solutions and the pursuit of ever-increasing product quality has led ATP to a finite element simulation analysis that allows rapid identification of the best design, significantly cutting the number of prototypes and experimental test.
One of the most important added values is component validation testing. The use of prototype machines makes it possible to experimentally test the efficiency of solutions.
A long-term experience in Italian mechanical sectors has allowed ATP to acquire the skills needed to develop customized and innovative solutions that fit perfectly into the actual industrial contexts of solving the customer needs.
ATP stands out on the market for our customization and assistance, the company always works alongside customers. Offering itself as a strategic partner, ATP provides constant support from project consulting to post-sales assistance.
Time is a precious resource. ATP does the best to provide a rapid service. By choosing ATP you can save weeks on individual designs.
ATP Quality System accepts no compromise, following every project from its inception, accurately evaluating the technical specifications the products will be required to meet in terms of pressures, speeds, temperatures, compatibility, certifications, tolerances, interference and clearances. ATP Quality System is constantly updated and certified and is also verified by the main customers through periodic audits, which produce some of the best reliability ratings in our category.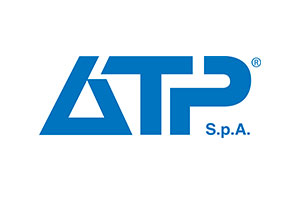 Visit us to https://www.atpgroup.it/