Bernard controls Srl is proud to celebrate the birthday of VALVEcampis Association of which it is a member.
Bernard controls Srl is an international privately owned group of companies composed by a Headquarter in France, four operating areas and seventeen operating units all over the world.
For more than eighty years he has been involved in designing and producing electric actuators and control systems for valves' automation, becoming one of the world leaders in the Nuclear Market. Bernard controls is also a close partner of the most demanding markets such as Water, Oil & Gas, Power Generation and Industries.
Thanks also to the support of more than 50 global partners who provide us with standardized or customized products, annually Bernard Controls produces about 46,000 qualified Electric Actuators for the construction and maintenance of new nuclear power plants.
For the nuclear industry, Bernard Controls has created a range of actuators; each actuator, in fact, has its own characteristics depending on the environment in which it must be inserted and depending on the movement of the valves.
In addition, BC has also made its contribution in the field of "Power-Water-Industry": as for the first, our actuators are used in the field of the thermal energy installed for example in cooling towers or steam circuits. About the Water sector, however, actuators are used for plants that circulate water or industrial fluids. Finally, regarding industry, actuators are used in different sectors; often in painting areas in car industries, steel plants or glassworks.
The purpose of Bernard Controls is to offer increasingly innovative solutions that are based on a careful analysis of every type of movement, environment, operation and control requirements, in order to perfectly fulfil the needs of its customers. Regardless of the location of the clients, our customer support teams are available and ready to listen and guide everyone along each step of the way; From the design stage installation, commissioning, maintenance and training, Bernard Controls teams are truly dedicated to the satisfaction of its clients and commits to delivering strong customer support everywhere around globe.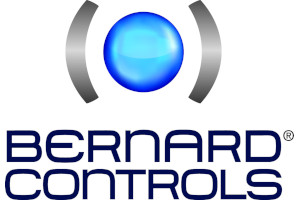 Visit our website for more information: https://www.bernardcontrols.com/en