Everything started in 1985 when brothers Lorenzo and Marcello Mei founded the company F.lli Mei S.n.c. and began to produce industrial valves.
Thanks to their ability to provide their customers with excellent value for the money, they succeeded in developing and growing their firm that became a limited-liability company ("S.r.l.") in 2001.
After the inclusion in the Company's board of directors of the sons of one of the two owners, Luca Mei and Martina Mei, the company is now positioned to use innovative technological solutions to design and manufacture its valves.

The Company diversified the production in order to suit different needs in various fields of application (Oil&Gas, petrochemical, chemical, pharmaceutical and food industries).
The main products are swing check valves, butterfly valves, accessories for pharmaceutical applications and sight glasses.
Everything is manufactured in accordance with applicable European Union directives, making Mei Valvole Industriali synonymous with guaranteed performance, precision and quality.

The company is certified TUV Rheinland and the team is composed of young, dynamic and qualified people focused on full customer satisfaction.
The strong desire to align the company's needs with those of its customers has made Mei Valvole Industriali S.r.l. a group that strives to ensure the highest level of service before, during and after the sale through the careful monitoring of the processes, the constant improvement of its working methods and of the organizational structure.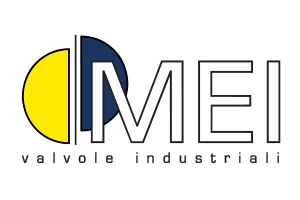 Visit us on https://www.meivalvole.it/it/