GWC Italia is a leading manufacturer of Trunnion Mounted & Floating Ball Valves with a straightforward vision – GWC will be the most trusted Ball Valve provider in our served markets.

Operating globally with manufacturing and stocking facilities in California, USA, Northern Italy and Shanghai, China, we offer flexibility in our supply chain and manufacturing footprint; our principle is to be easy to do business with and deliver on time to the satisfaction of our customers.

Our main markets are in gas & liquids transmission, gathering and storage; we operate in downstream, midstream, and upstream markets globally - both onshore and offshore.

GWC offers a flexible approach cooperating and partnering with customers, offering the flexibility of a privately owned company to act with speed and being extremely committed in our approach to delivering on all our promises.

GWC's timeline dates back to 1985 when it was born in the USA and has expanded at a greater pace since 2015 when it strategically set up its European operations with an injection of senior management and industry experts to the group.
Since then, it has expanded further in Texas USA, Shanghai China and the UAE boasting a significant worldwide client portfolio and reference list.

GWC is very proud of the work it has done partnering with affiliates to supply Ball Valves in hydrogen applications in transmission pipelines in recent times and we continue to dedicate resources to ensure that future equipment supply will enable gas transmission users to be sure that their Ball Valves will be suitable for their entire design life in which ever percentages of blend they require.

We are also a strong partner to OEM's in our served market, we like partnering with Original Equipment Manufacturers, offering extremely competitive deliveries to meet everchanging requirements with fast-track projects.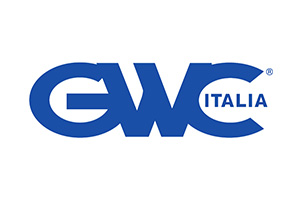 Visit us to https://www.gwcitalia.com