Inox Mecc is one of the Italian leaders for the manufacturing of valves components and accessories for Oil & Gas and energy sectors.
For over 50 years professionalism and manufacturing process flexibility have been the strength of our company which stands out for our commitment to customers and the ability to provide immediate solutions for a wide spectrum of industrial demands.
Born in 1963 as a modest mechanical family business for the manufacturing of valve stems, along the years the company has continued to grow in the petrochemical industry establishing the first business relations outside the Italian market.
Today Inox Mecc supplies components for valves used in different areas of the world and can count on a long term partnership with some of the most important Valves producers in the Oil&Gas sector.
As Inox Mecc Group aims to provide its customers with the widest range of services possible, our company has 4 different but intertwined divisions: Inox Mecc Valve Components and Petrochemical Solutions, Petrolseal, Inox Mecc Valves Division and Inox Mecc Service.
Inox Mecc valve components and petrochemical solutions.
INOX MECC core business focuses on the production of components and accessories from ½" up to 70" according to its customers' drawings.
Our internal workshop with over 100 machineries is able to machine a whole scale of components such as stems, seats and seats holder, wedges, nipples, bodies and extensions for stainless steel gate valves, globe valves, check valves (swing, dual plate, tilting disk), ball valves (trunnion, floating, DB&B, top entry, side entry, subsea), butterfly valves, plug valves and needle valves. Each of these components can be realized in martensitic, austenitic or carbon steel or also in nickel alloys, duplex, superduplex or titanium.
Technological innovation, consolidated skills and "just in time" process management ensure not only high quality performances and a fast delivery but also competitive prices for the Italian and international petrochemical market.
Petrolseal.
Petrolseal is our production division exclusively dedicated to sealing systems for the Oil & Gas industry.
This division offers great quality and an experience of more than 30 years in supplying seats and balls up to 48" (both in kit and single parts). Our highly qualified staff will take care of the whole production process, from the purchase of the raw material to the machining and supplying of the finished products with inserts (in DEVLON, PEEK, RPTFE, KEL-F NYLON). This branch of Inox Mecc Group can also take care of chrome/tungsten carbide coating processes and heat treatments by relying on accredited external partners.
Petrolseal also offers to its customers high quality products as ring joint gaskets manufactured in accordance with API Specification 6A (available in both oval and octagonal configurations).
Inox Mecc Valves Division.
Thanks to the skills and know-how acquired in this sector and to the presence of a technical office, we also manufacture customized Valve Fittings & Wellhead components, instrumentation valves, needle valves, manifold valves, monoflanges DBB and flushing rings.
Depending on our customers' needs the technical office of Inox Mecc will be able to adapt and develop the customers' project by giving them the best technical and qualitative support we can offer.
Inox Mecc Service.
Inox Mecc totally supports its customers. With our long experience in this sector we can offer the best service that customers may be looking for. We can help your business anywhere in the world by providing the following services:
Project management
Support and reverse engineering
Repair services and spare parts
Valves and pipes-fittings
Instrumentation
Nuts & Bolts
Spares and gaskets
Flanges and much more
Our products include all the spare parts for valves and actuators, valve components, pipes and fitting flanges, special nuts and bolts, structural parts, test stands, special tools for worksite repairs, valves, instrumentation, engineering solutions, gaskets, supplies, turnkey solutions and much more.
Inox Mecc support any business around the world that uses valves and actuators, from the energy and natural gas extraction sector to the oil industry and the services and products sectors.
Quality and certifications.
The Quality Management System at Inox Mecc works thoroughly to supervise the manufacturing procedures and dimensional control to ensure the manufacture of stems and valve components that can stand up to the most severe operating conditions.
Inox Mecc quality system has received the following system and product certifications:
ISO 9001:2015 - Quality management systems
ISO 14001:2015 - Environmental management systems
ISO 45001:2018 - Occupational health and safety management systems
API Spec 6A - Licensed for Ring Joint Gaskets
Achilles Power & Tech
Restamping Certification by TÜV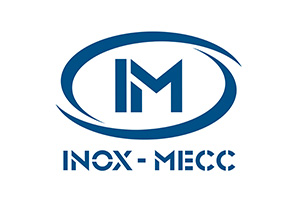 Visit us to https://www.inoxmecc.com/