Experience, Dynamism, Solutions
LGM ENGINEERING is the leading company in the supply of industrial components, fluid control, industrial automation and process regulation.
Our MISSION is to significantly contribute at the improvement of the international production system, providing reliable and innovative technical solutions with competence, professionalism and timing.
LGM ENGINEERING is working with industrial experience from 40 years with "Continuous improvement" logic: this allows the company, starting from the needs of our customers, to give a concrete response to specific and customized requests of our partners. LGM ENGINEERING is the company that personally contributed to the evolution and change of the fluid component market by redefining industry standards.
LGM ENGINEERING designs, produces and/or provides any kind of industrial components such as:
Valves and solenoid Valves
Components for Gas Over Oil Actuators
Air Treatment Equipment
Pressure Switch
Control Panels
Automation Systems
Tube and Pipe Fittings
Automation Systems
LGM ENGINEERING is also the ideal referent to satisfy any need regarding industrial systems such as:
Pneumatic scheme design
Valve & actuator couping
Actuation control design
3D Drawings
Components and valves testing
Actuators testing
On-field support
To provide the best service LGM ENGINEERING merges the best technology with the best customer service.
We are creators, we are suppliers, we are manufacturers and our choices are guided by the passion for our work: WE ARE LGM ENGINEERING.
Contact us: a.gironi@lgmengineering.it
Visi tour website: lgmengineering.it/en
Follow us on LinkedIn: linkedin.com/company/lgmengineering/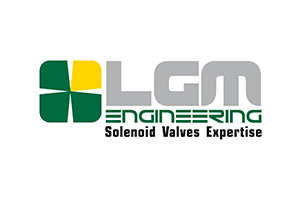 Visit us to https://www.lgmengineering.it/