Established in 1984, LVF S.p.A. is a reknowned world leader as a manufacturer of forged and cast gate, globe, check, ball and DB&B valves for Oil, Gas , Chemical, Petrolchemical, Power generation and Marine Industries. The strength of LVF S.p.A. is based on its extensive stock of raw material, high quality engineering, combined with competitive prices and on time delivery ethos.
In addition, to meet clients stringent requirements, LVF S.p.A. offers tailor made engineered solutions thanks to the expertise and long time experience of all its staff.
For its optimum services, LVF S.p.A can rely on 5 plants, which covers the full process of the manufacturing chain. LVF S.p.A. is a privately owned Italian company and for this purpose merges those typical characteristics, such as, quick decision making, flexibility, reliability, that allow us to offer a high service & give customer appreciation & satisfaction, across all our product range.
Thanks to major investments performed during several years, LVF SpA can boast a wide range of qualifications that cover all major final users and EPCs in this field – in addition, considering all agency and distribution agreements signed worldwide with local Companies, experts and with high knowledge of their territory, we have vast presence on all markets and is in a position to fully support any Customer not only from our headquarters based in Italy but also locally.
LVF S.p.A. has always included heath & safety and respect for our employees & environment amongst its priorities. LVF S.p.A has always included health , safety, respect for our employees & the environment, amongst its priorities. The company is UNI EN ISO 14001:2015 certified.
LVF S.p.A. has a Quality Management System according to the requirement of ISO 9001:2015 and is accredited to Pressure Equipment Directive 2014/68/UE (PED).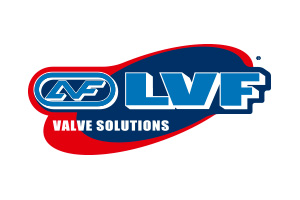 Please visit the LVF S.p.A. website www.lvf.it