OMB is a family owned and managed business founded by Mr. Roberto Brevi in 1973. His goal was to build a company that would specialize in the manufacturing of Forged Steel valves. Since its founding, OMB's capabilities have grown to cover small diameter Gate/Globe/Check valves, small and large diameter Floating and Trunnion Mounted Ball valves, Through Conduit Gate valves, and triple offset butterfly valves, Dual Plates valves, Control Valves.
Today OMB operates 6 plants in 4 countries with a worldwide network of agents, distributors and sales offices.
OMB has developed a comprehensive range of engineered valve products installed globally across a wide variety of industries:
Offshore
Subsea
Refining
Petrochemical
Chemical
Desalination
In the past forty years, OMB has supplied millions of valves to many of the world's largest Oil and Gas companies. During this time, OMB's name has become synonymous with absolute reliability, superior quality, and competitive pricing.
In the early 80's OMB was the first valves company to introduce robotics in its manufacturing processes; adding specialized equipment designed to reduce cycle time and increase the quality of the machined components. Nowadays OMB's commitment to innovation and continuous improvement is more important than ever. With this end in mind, at OMB we focus on expanding our production capacity by opening new plants abroad, and improving our customer's service by extending the distribution network to new levels.
"We invite you to visit any of our facilities. You'll meet our experienced personnel and
see the state of the art equipment we use to produce the best quality world-class valves that money can buy.
This our promise!"
Roberto, Simone and Fabio Brevi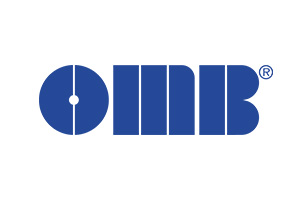 Visit us to https://www.ombvalves.com/