Orion S.p.A one of the oldest Italian valve manufactures for OIL&GAS, mainly focused on highly Engineered valves.
Range of products:
Gate Valve Wedge type
Gate Valve Parallel Slide type
Through Conduit Slab Gate
Expanding Gate
Globe Valve Straight or " Way " execution
Check valve, Axial, Tilting Valves and Dual Plate
Rising Stem Ball valves
High-integrity pressure protection system (HIPPS)
Tripple Offset Butterfly Valves.
Bolted bonnet or pressure seal bonnet execution. Design acc. to API 6A (PSL 1, 2, 3,3G) - API 6D – API 6DSS - API 600 – API 594 - ASME – BS. From size 2" to 100", Class ASME B16-34 from Class 150# to 2500#.
From Class 3000 Psi to Class 20000 Psi API 6A , up to 100 tons valve weight.
Material: Carbon Steel, Low Temperature Carbon Steel, Low Alloy Steel, Stainless Steel, Austenitic-Ferritic (Duplex) Stainless Steel, Nickel Base and Titanium Alloy, in Casting & Forging materials.
Throughout Orion S.p.A history, Orion has built and maintained its premier industry position through superior product design, large and flexible production capacity, strong distribution and commitment to customer service.
ORION is widely qualified and approved by the major Oil Companies in the world with large reference list such as ADNOC , BP, CONOCOPHILLIPS, BAPCO, ENEL, ENI, EXXONMOBIL, ECOPETROL, ENAGAS, KNPC, KOC, KSC, NCOC, NIOC, PDO, PDVSA, PETROBRAS, PETROSA, QATARGAS, QP, SABIC, EQUINOR, SAUDI ARAMCO TOTAL, TUPRAS, WISON, WOODSIDE, ZADCO, SHELL, TRANSCANADA;
and regular supplier of the world largest EPCs such as Petrofac, Mc Dermott, CPECC, NPCC, L&T, Tecnimont, Gerab, ALASAB, PETROJET, ENPPI, PETRONASH, DODSAL, JGC, KBR, Chiyoda, Bechtel, Technip, Saipem, SK Engineering, Fluor, Aker, Tecnicas Reunidas, Techint, Hyundai, Daelim, Samsung etc.
Today Orion is present through its branches in Saudi Arabia, Russia, Kazakhstan in order to satisfy local content requirements of such Countries.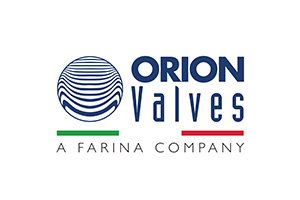 Visit us to https://www.orionvalves.com/