Small enough to Care, Big enough to Handle
Valland is an Italian manufacturer of high quality and tailor-made Ball, Gate and Check Valves. Valland products are certified API 6A, API 6D and API 6DSS and the manufacturing process is certified ISO 9001 and ISO 14001. Valland is undergoing B-Corp evaluation, which is expected to be completed within 2021.

The Company was established in 2006 by people that have been working in the valve business since more than 30 years and have engineered valves which represent the most updated solutions for the severe offshore environment and subsea application.

The market is the Oil & Gas Exploration and Production sectors, including subsea and transmission, and other special service industrial application. Since 2020 Valland has been involved in tender for CCS application (Carbon Capture and Storage) and for Grey / Blue / Green Hydrogen production and distribution.

Nowadays Valland is best known for its focus on the clients' needs, achieving outstanding performances by our continuous improvement and technical skills. Our primary goal is providing our customers with the best products equipped with cutting edge solutions and - of course - on time delivery.

R&D has been one of Valland main priorities: the goal is to set and maintain a technological edge, and never settle for underperforming producst.

The Company is now transitioning to an Industry 4.0 framework, as Additive Manufacturing is enabling a shift towards Manufacturing As A Service and Just In Time spare parts. In 2019 Valland was invited to join the DNV-GL JIP Program on Digital Inventory.

During the last 15 years Valland havs worked to establish a strong network of partners that allows us the Company manage every step of the purchasing and manufacturing process. Local vendors are preferred due to Sustainability and lower Environmental impact.

Valland is a proud member of Valvecampus since 2020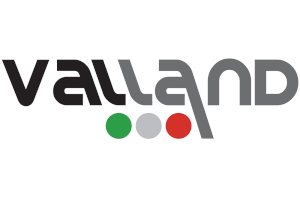 Visit us to http://www.valland.it/